100 Private Proxies (by SslPrivateProxy)
Dedicated IPs
Multiple Cities
Multiple Subnets
Monthly Randomize
Non Sequential IPs
Advantages
Dedicated Proxy IP Addresses
Dedicated proxy IP addresses are unique Internet addresses dedicated exclusively to a single user account. No one else shares your IP address with you!
We offer only dedicated private proxies for all of our premium packages. And with more than 7 years of experience, you can buy dedicated proxies for social media, gaming, e-commerce and ticketing guaranteed to work without any hassle.
Get the highest level of anonymity and security at blazing fast connections with our dedicated private proxies and access even the most challenging web platforms.
Premium Private Proxies
Start using premium private proxies for your project. Get now private proxies for marketing and web development.
Most of our customers are marketers, developers and data analysts. Our private proxies are used in a wide range of projects. From shared proxies for web scraping to dedicated premium proxies for social media management, you get clean private IPs without connection issues.
Do you need premium proxies for the web platform X or Y? You name it, we got it. If the platform where you want to use your proxies is not listed on our services, contact our support team. We will make sure you get 100% working private proxies for your project.
Cheap Proxies
Get cheap proxies from a top provider. We offer both premium dedicated proxies and cheap proxies. Our cheap shared proxies are hosted on high-performance servers with large bandwidth and suitable for any online task.
Avoid crowded servers – we allow max 3 users per shared proxy, enough to reduce your cost/IP without any impact on performance.
Cheap proxies are ideal for web scraping, data mining, tool development, crawling and online research. Start using cheap proxies now and enjoy complete anonymity at lower prices. We provide a large shared proxy IPs pool with servers across the US and Europe.
High Anonymous Proxy
All the proxies are anonymous, support both HTTP and HTTPS protocol.
We offer only high anonymous proxy servers. Period. No transparent proxies. No worries about IP leaks. Nobody will know that you are using proxies and when you use SSLPrivateProxy anonymous proxy packages websites won't know your real IP address.
Forwarded headers removed to make your proxy usage undetectable.
Protect your privacy, anonymity and smooth connectivity with high anonymous proxies from SSLPrivateProxy. We protect your privacy!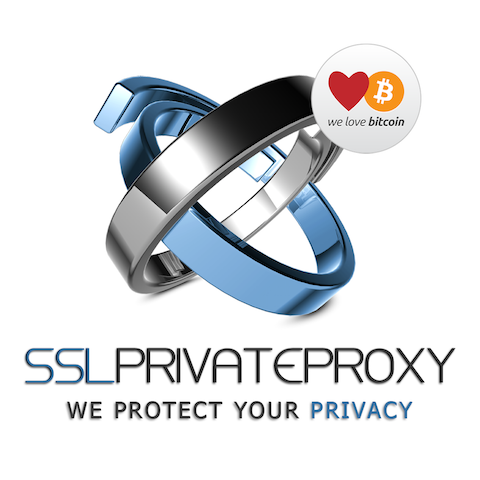 100 Private Proxies (by SslPrivateProxy)